DALBY ARAMSI
PE 0014 ARR/ARR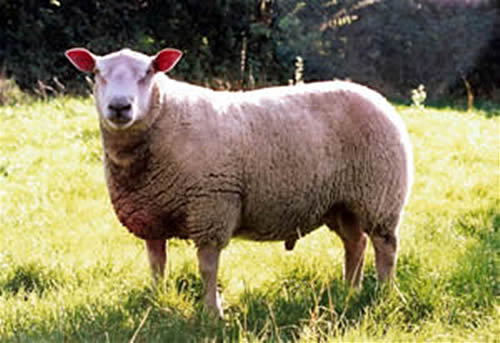 Dalby Aramsi PE 0014 ARR/ARR
Our senior stock ram purchased from Charles Sercombe at Lichfield in 2000. This son of ARJANE MASTER MAC ZRF 8004 comes from a long line of show sheep and over the years has come to be known as Mr. Reliable.
His progeny have consistently performed in both sale and show ring with many daughters growing into excellent stock ewes. One such ewe was Harold Keast's EDSTASTON PRINCESS TG 1040 who he purchased from us at Worcester in 2002 and has since gone on to win numerous championships. EDSTASTON PRINCESS has since returned to the EDSTASTON flock on the dispersal of the TRINTY LEIGH Flock.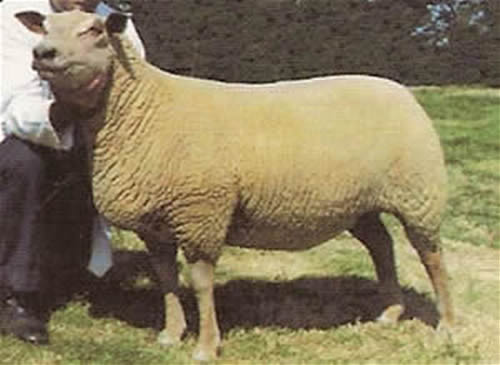 Edstaston Princess TG 1040 winner of 4 Breed Championships,
2 Res. Sup. Supreme & Supreme Champion 2003
DALBY ARAMIS also sired EDSTASTON DENZIL TG 3029 and his full sister EDSTASTON DEIDRE TG 3030. DEIDRE was sold to Charles Sercombe as a ewe lamb and she was placed 2nd at the Royal Show in 2004 as a Shearling ewe.

PE 0014 EBV's
Semen Available for Sale.