EDSTASTON AMARILLO 22TG01254 - UK0310163/01254 - ARR/ARR INDEX 220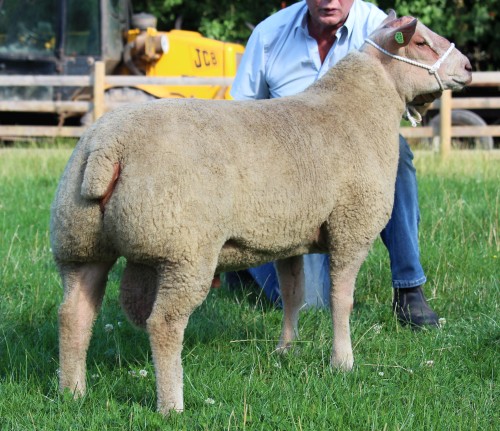 EDSTASTON AMARILLO 22TG01254 - UK0310163/01254 - ARR/ARR
Edstaston Amarillo is a very correct stylish lamb with great shape and skin. His dam is Edstaston Oceania 14TG00340 and Granddam is the renowned Edstaston Nelly G 13TG00240. His sire is Ffrwdd Wingman 21YET02460 and grandsire Dalby Vieianu. Dam Edstaston Oceania recently bred the Champion Charollais in the 2021 National Charollais show in Mexico.
EDSTASTON AMARILLO 22TG01254 - UK0310163/01254 - ARR/ARR EBV's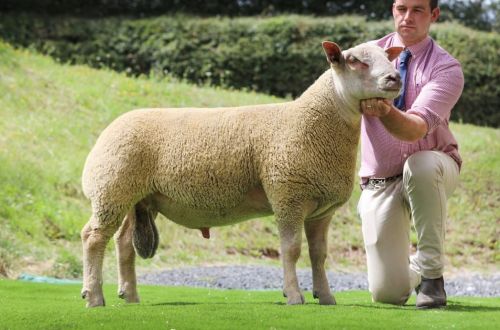 Son Edstaston Beau Jangles 23TG01364 sold at Worcester Premier Sale 2023 for £10,500.00
to Mike & Melanie Alford for their Foxhill flock in Devon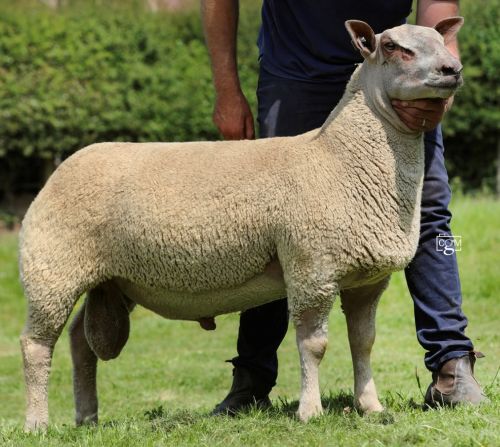 Son Edstaston Bombadier sold privately to Dewi Evans for his Ffrwd flock on Anglesey.