LOWERYE DEL BOY
ZVY 3198 ARR/ARR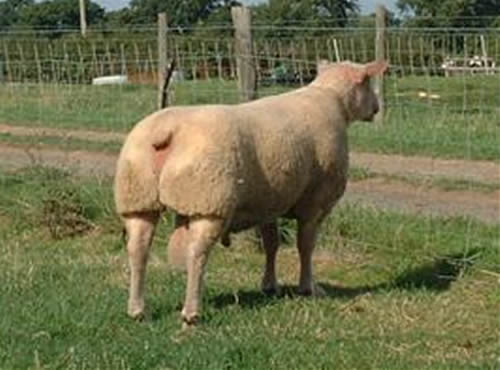 Lowerye Del Boy
ZVY 3198 ARR/ARR
This son of LOWERYE BERT ZVY 1001 and grandson of HIGHWAY MR. SOFTIE ZDG 8014 was scanned with the highest muscularity of any lamb in the 2003 sire reference scheme. He scanned 36.3 mm of muscle given an ebv of plus 4.48 mm and an overall index of 382.
LOWERYE DEL BOY is jointly owned with Neil Oughton LOWERYE Flock who retained a half share in him. He is a tremendous carcase sheep with great length and a full wide loin with a deep gigot all of which he transmits to his progeny along with a good tight skin.
Ram lambs by him have sold to £1835 in the form of EDSTASTON FAUSTINO TG 5017 who on moving to the South West region promptly won Junior Stock Ram of the year in 2005 for his new owner Rob Harris of the THORN TOWN flock.
ZVY 3198 EBV's
Semen available for sale from this ram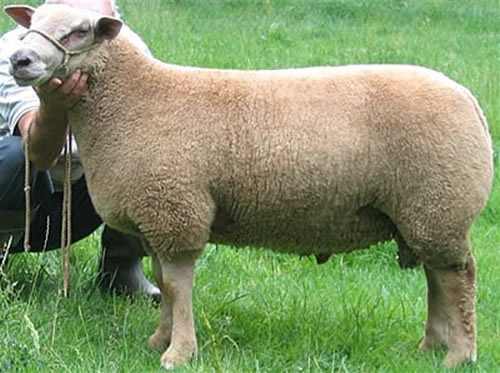 Edstaston Head Master TG 7014
Son Edstaston Head Master TG 7014 now at the Foulrice Flock of Mr. Charles Marwood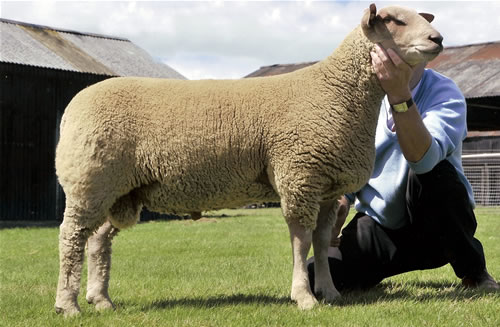 Edstaston Iconic TG 8033
TG8033 Edstaston Iconic. Weighed 39kgs @ 57days of age.
He is the full brother to Edstaston Headmaster TG 7014 who sold to Charles Marwood's Foulrice Flock at Worcester Premier Sale 2007.
Following his full brother Edstaston Headmaster's success in the Foulrice Flock we have decided to retain Edstaston Iconic for use in the Edstaston Flock. A substantial number of ewes have already been mated with him.